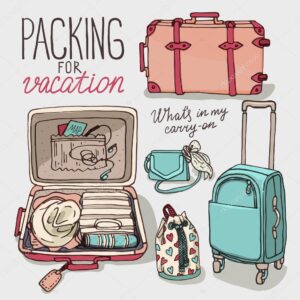 No matter where in the world I travel to, I always have a go-to carry-on packing list. Whether I am taking a 2-hour domestic flight or a 12-hour transatlantic flight, packing all the essentials is necessary to keep traveling a breeze and put myself at ease.
With the travel rules and regulations constantly changing due to COVID-19, I have had to add a few more items to my packing list. Here is a guide on what I pack in my carry-on to help you on your next travel.
FACE MASK
Face masks are the most important item to pack for your travel journey during the pandemic. While not all airports are mandating passengers to fly with a face mask, your final destination may require you to wear them as soon as you disembark. From cloth masks to plastic face shields, wearing a mask will be one of the most effective ways to keep yourself protected.
I recommend bringing a few extra masks. When you get to your destination, put the mask you wore in the airport into a Ziploc bag in order to wash it later, and put on a fresh one to ensure you aren't exposing anyone around to possible germs
FOOD & WATER
Many airports across the country have been taking extra precautions in protecting their flyers. They have been reducing the number of stores and restaurants that are open throughout the terminals, leaving one main concession and newspaper kiosk open per terminal. Even more important is that the water fountains are roped off, resulting in longer lines at the concessions which limits the availability of food and beverages.
To avoid having to wait in a line just to get a nosh and a drink, plan in advance. Packing non-perishable food in a separate bag will let you bypass the line and improve your airport experience. Additionally, though the water fountains are closed, the water bottle refill station is still open. Bringing your own refillable water bottle will let you stay hydrated and contact-free.
HAND SANITIZER
Along with face masks, hand sanitizer with at least 62% alcohol is essential for my carry-on kit. Due to how necessary hand sanitizer has become, TSA has changed their restrictions on the container size of liquid hand sanitizer. TSA is allowing one container up to 12 ounces per passenger in carry-on bags. Keep the container in reach though. With the new size change from 3.4 ounces, the containers larger than the standard allowance will need to be screen separately. This will add some time to checkpoint screenings, so plan in advance.
Still also keep in mind that all other liquids, gels, and aerosols brought to the security checkpoint continue to be the standard limit of 3.4 ounces or 100 mL carried in one quart-sized bag.
DISINFECTANT WIPES
While airlines have been upping their sanitation methods, just to take extra precaution, I highly recommend bringing wipes to clean your seat on the plane. TSA recently announced that pre-moistened wipes are allowed in carry-on bags without size restriction or packing requirements. No need to pack a travel sized container! If you're like me, pack tube of Clorox Disinfecting wipes to clean all surfaces you might touch in the aircraft.                            
HEAD REST COVER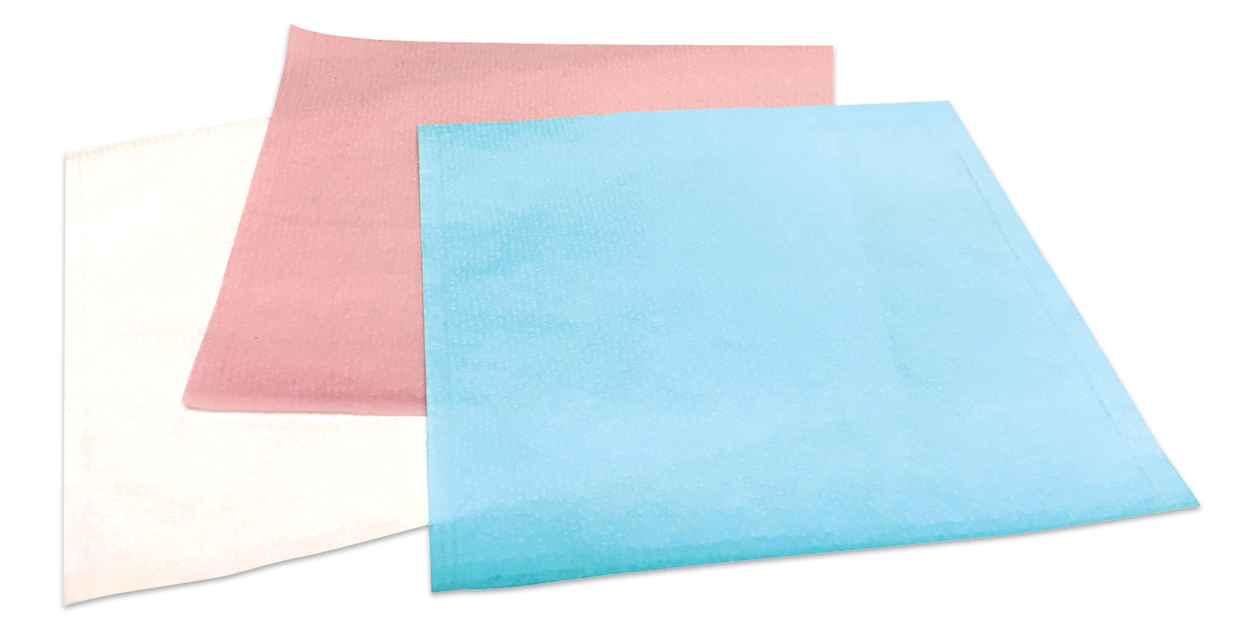 An item often overlooked, a head rest cover is quite important to make your sanitation travel kit complete. While you can sanitizer the seat with disinfecting wipe, there are many head rest that aren't made of leather, making them harder to clean. In order to be less susceptible to germs from past flyers, pack either a pillow case or a small towel to cover the seat's head rest. Just like the face mask recommendation, bring a Ziplock baggie to put the used head rest cover into once you disembark the plane.
QUICK TIPS
(Above) A cheat sheet on the TSA's packing regulations.
Do a test run to see if everything fits in your toiletry bag. If your belongings don't fit, consider using multi-use products such as a shampoo/conditioner combo, using conditioner as shaving cream, or baby shampoo for your hair and body. If you'll be traveling for a longer time, you can buy toiletries at your destination. Can't find the specific product or brand at your final destination? Consider packing the toiletry in a checked luggage to make more room in your carry-on. 
Make sure that you keep the quart size Ziploc bag (storing your carryon toiletries) accessible when you get to the airport. Once you get through security, place them back into your toiletry bag. 
Bottles tend to leak or explode on flights due to changes in air pressure. As the plane goes up, the pressure causes the bottle to compress. To ensure this doesn't happen: remove the cap from the bottle, place a small square plastic wrap over the opening, and replace the cap. The plastic wrap acts as a seal to prevent leaks. When using your own reusable bottles for liquids, don't fill them all the way to the top. Instead, only fill them 2/3 or 75% full. 
If you plan correctly, the weight of your carry-on shouldn't be a problem. Don't bring a whole bar of soap, shampoo, or conditioner if you're only going for a week-long trip. Plan accordingly and bring only what you need; if you have extra, save the rest for your next trip!