"Life is not measured by the number of breaths we take, but by the number of moments that take our breath away."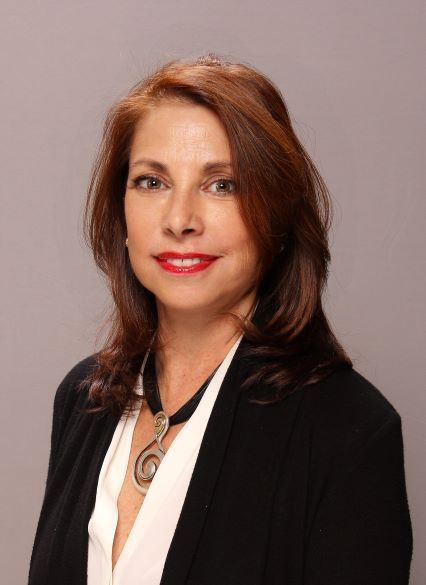 Founder of Travel by Design, Inc.
Staring up at the looming dome of Saint Peter's Basilica, one of the most iconic sites in Italy, I couldn't even speak. At 16 years old, I was absolutely overwhelmed in the best way.
That Vatican visit was a part of a high school trip I took to Italy, themed around architectural marvels, art and (of course!) food—all interests of mine. We "oohhed and ahhhed" over the Sistine Chapel, Florence's marvelous Duomo, the pastel palaces that lined Venice's canals, and other architectural treasures.  
On that trip, I not only fell in love with Italy, or with travel—but with travel as a means to explore your own passions in depth.
I discovered that delving deeper into what inspires you adds a whole new dimension to a more "typical" vacation.
That's why, for more than 30 years, I've devoted my career to taking travelers beyond the "typical."
My career in the travel industry began in New York by planning corporate travel for CEOs  and high-level executives.  Moving to Southwest Florida where the opportunity of managing a leisure travel company enabled me to bring my passion to fruition.  
Finally settling in Miami – cruise capital of the world was the next step.  I had the unique opportunity of working in the luxury cruise industry with 7 different cruise lines, both on board and ashore, where I designed immersive experiences for guests like you traveling all around the world. And for the past 10 years, I've been crafting custom itineraries for my own discerning travel clients.
Today, I put that first-hand experience and insider knowledge to work for you—for a travel escape that leaves your spine tingling and your heart full.
Because Travel by Design, Inc. isn't simply about checking destinations off a list.
It's the feeling that consumes you when you're staring at a masterpiece, or sipping a truly exceptional glass of wine.
It's the experience you get to savor when you embark on a journey that's highly curated and expertly tailored to your passions.
And that's what I design for you, from start to finish. Backed by an exclusive network of the world's leading luxury travel companies, I'll craft a custom itinerary that's full of style (your style!), a spirited sense of adventure, and unforgettable moments that get you engaging with your destination in authentic, passion-driven ways.
If you're ready to experience a vacation that's not just planned, but designed, I invite you to get in touch.
Click below to schedule your complimentary consultation call with me—it's your first step toward a seamlessly designed, highly personalized adventure:
Get to Know Lee: 5 Fast Facts
Unlocking the Exceptional with Virtuoso
As an independent affiliate of Gifted Travel Network, Travel by Design, Inc. also has the privilege of being a member of Virtuoso, the most exclusive membered network of luxury advisors and suppliers in the world. This invitation-only, thoroughly vetted association of experts provides access to the most notable, authentic and unique offerings available around the world. That means you get: