Greetings from the Southernmost city in the U.S. As mentioned last week, I had decided it was time to take a break. We thankfully have avoided a hurricane this past week and rather than head north following storm Isaias, we decided to head south to the Florida Keys, in particularly Key West. It has been years since I have had the opportunity to visit.
I do hope all who have been in the path of this storm as it headed north are safe. I have seen the damage done along the Northeast Coast and understand several colleagues had lost power, and as a result, internet. It has been quite a week. We all also saw video of the horrific explosion/tragedy in Beirut. We send our thoughts to those so greatly affected by this devastation. We are so very fortunate.
Florida's southernmost point, lying roughly 90 miles north of Cuba, is Key West. Known as the 'Conch Republic', there is a distinct Caribbean flavor. Accessible from the mainland via the Overseas Highway, the drive alone is beautiful and the ideal way to cruise into the tropical oasis. The streets of its old quarter are lined with palms and pastel-painted, wooden colonial 'gingerbread' houses. It was a favored holiday destination of Ernest Hemingway, Tennessee Williams, and Harry Truman.
Known for its protected coral reefs, there are plenty of opportunities for diving, snorkeling, and fishing. There are activities for every budget. Luxurious motor yachts and seaplane adventure. Sailing adventures. You can rent bikes, scooters or perhaps take the Old Town Trolley or Conch Train to get acquainted with all Key West has to offer. The city also hosts innumerable pageants, parades and festivals, has an active theatre culture, and several heritage museums. One cannot miss the spectacular sunsets at this most southern city!
There are many places to stay from bed and breakfast options, boutique hotels or resorts. We decided to stay at a new boutique hotel 
The Marker
, located at the Harbor. The hotel has a great location, a few blocks from famous Duval Street. Easy to walk anywhere.
Another option, which has been named the prettiest hotels by the New York Times, 
the Gardens
 is a boutique hotel that combines stately elegance with sumptuous decor and lush tropical gardens in the heart of Old Town Key West. The hotel is comprised of five buildings, all of which are historic. There's a reason why this hotel is called the Gardens – the brick pathways surrounding the hotel wind through rare orchids, black bamboo, and many palm varieties, with original artwork at every turn. There's even a small lagoon, live tortoises, and koi.
In addition, located right on the water with a view of the Gulf of Mexico, the 
Hyatt Centric
 could be another starting point for your Key West adventures. The hotel's dock offers private charter boats exploring the island's hidden gems only accessible by boat. .
There is also the historical 
Casa Marina Resort
.
 Located on the ocean front, was built by Henry Flagler in 1920's.
There are numerous restaurants and shops owned by locals. You won't find a Walmart anywhere! One of the things I loved about Key West is its small-town feel. I was extremely impressed by the COVID-19 protocols throughout the city. Masks are a must. Social distancing is a must.
Explore more of what Key West has to offer by browsing its main attractions, 
here.

Armchair Travel
Off The Beaten Path – A New Frontier – Space!
Another thing that happened this week! The SpaceX astronauts are back! We celebrated the launch and how exciting it was to see their return. The world was riveted (I know I was) this weekend watching NASA astronauts Bob Behnken and Doug Hurley splash down, aboard SpaceX's Crew Dragon. Deployed parachutes billowed graceful on descent, as the world's first orbital commercial spaceflight, with astronauts aboard, came to an end in the Gulf of Mexico.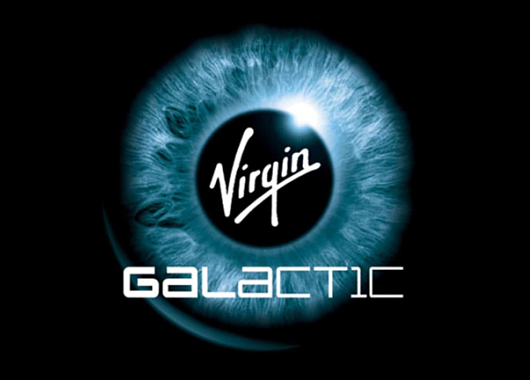 Talk about off the beaten path journeys! A new era of space travel officially arrived, and for the most out-of-this-world adventure of your life, Travel by Design has access to Sir Richard Branson's 
Virgin Galactic
 company, which offers sub-orbital space tourism for the first time in history! Did you know that there are approximately 600 seats already sold?
Need to see it to believe it? Check out 
these dazzling videos
 of successful Virgin Galactic space flights. Of course, this kind of travel comes with a price tag out of reach for most people, but if you have the means, this experience is priceless. Last week Virgin Galactic revealed SpaceShipTwo Unity's cabin, and you can see what's in store for your space flight on 
this incredible virtual tour
 of the cabin. The sky's no longer the limit on the style of travel we can offer!
Next week we continue our virtual travels back on earth!
What's For Dessert?
Authentic Key Lime Pie
Dating back to the late 1800's in Key West, Key Lime Pie is a hallmark of island life and stands the test time. While you might not be in Florida, by the first bite the tropics will be right in your backyard.
Lime Filling Ingredients:
4 tsps. grated key lime zest
4 egg yolks
14 oz sweetened condensed milk
½ cup fresh key lime juice
Graham Cracker Crust Ingredients:
2 cups graham crack crumbs
1/3 cup light brown sugar
½ cup unsalted butter (melted)
Pinch of Salt
Whipped cream (for topping)
For the full recipe and directions on how to make the pie, read on here.
Happy Hour – it is 5:00 pm somewhere!
Key West Cooler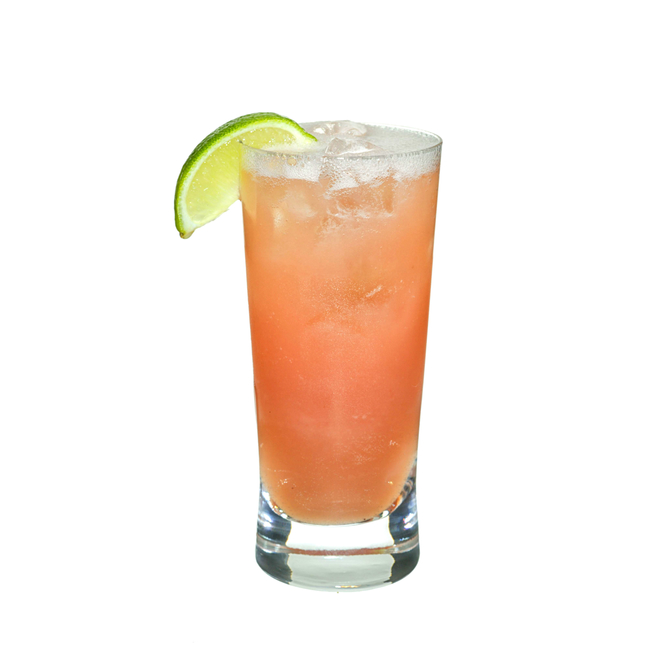 Now that it's August, we've hit peak summer heat in the Southern U.S. Keep things chilled with this cocktail that can be made easily with these staple ingredients.
Ingredients:
2 fl oz Vodka
1 fl oz Coconut rum liqueur
1 ½ fl oz Cranberry juice
1 ½ fl oz Orange juice (freshly squeezed)
Lime wedge
How to make: Shake all ingredients with ice and strain into an ice-filled Collins glass.
Virtuoso Travel – Virtual Conference
While having the opportunity to relax and refresh by being in a different environment, I am preparing for an intense virtual Virtuoso Travel Week. Each August this travel conference is held in in Las Vegas. As with most major events, our conference is going virtual – with over 3,100 global participants.
This is an opportunity where I am able to meet our preferred tour companies, suppliers, hotels, transportation companies from around the globe. The best of the best in the industry. This intense 4-day conference provides the opportunity to reconnect on a one-on-one basis with the companies I work with on your behalf to create your personal experiences. Many of these companies I have worked with for a many years. Travel is about relationships and continuing to develop these relationships allow us to provide you with the best services available. I will have to practice my tips on managing Zoom Fatigue for sure!
Have a wonderful week!