It is May! Where have the last 6 weeks gone! May is the month we honor our Moms. Here's to all mothers, godmothers, friends of mothers. Celebrating moms is more important than ever.
It has been quite a ride these last weeks. As a mom you likely have been faced with experiences even you weren't expecting. How many hats do you wear? There are the moms of young children who are juggling the roles of chef, housekeeper, professional, entrepreneur, employee, teacher, finance administrator, commander-in-chief to say the least. All simultaneously.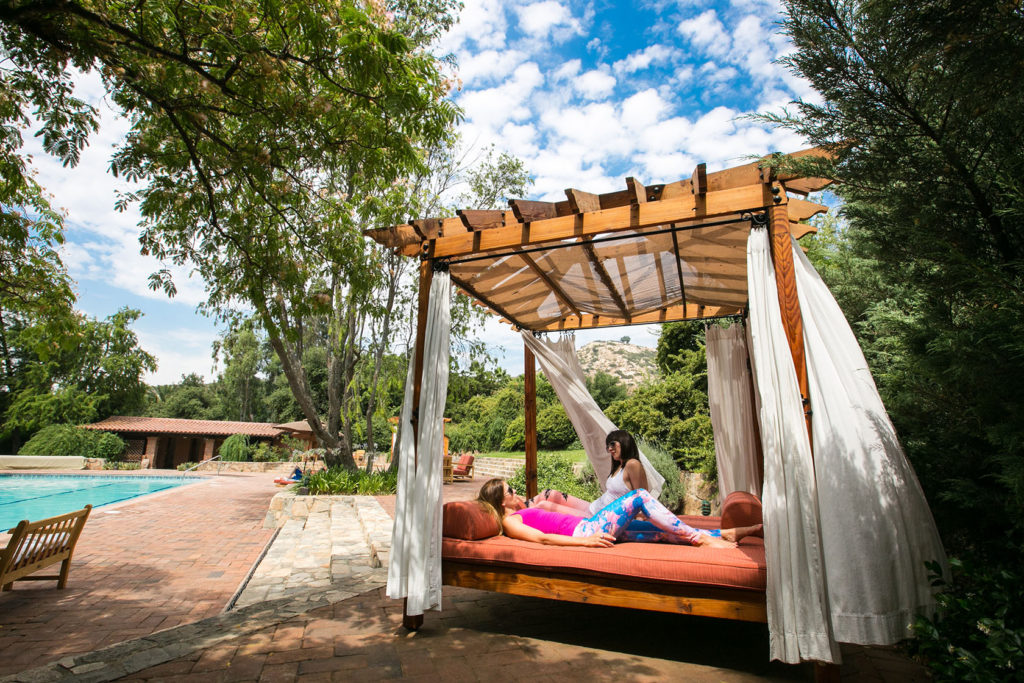 Then there are the moms whose kids are grown and are separated from them due to travel bans and social-distancing orders.
These past weeks have been an intense time and I am sure you are ready for a break. Hopefully, that will happen sooner than later. A time to recharge, a time for YOU! Gentlemen (oh your day will come next month!), what better way to treat your wife, mother of your children, grandchildren and caretakers, than to plan a retreat for this amazing woman!
Though travel is yet not accessible once we are able to start moving freely again, wellness retreats will be there with open arms. Enjoy the chance to be yourself, to breathe and rejuvenate.
Wellness Escapes
Renew and Recharge at Resorts
Practice mindful living in Miami. Find enchantment in California's woodland ranch. Sip pineapple coconut smoothies at Mexico's famous destination spa.
Located on Miami Beach, the 
Carillon Wellness Resort
 is "where innovative wellness and balanced indulgence come together in one beachfront setting".
Carillon Miami Wellness Resort now offers 3-day luxury 
wellness retreats
 coming this May – November guided by experts in nutrition, integrative medicine, personal development and everything in between to support you in your path to optimal health.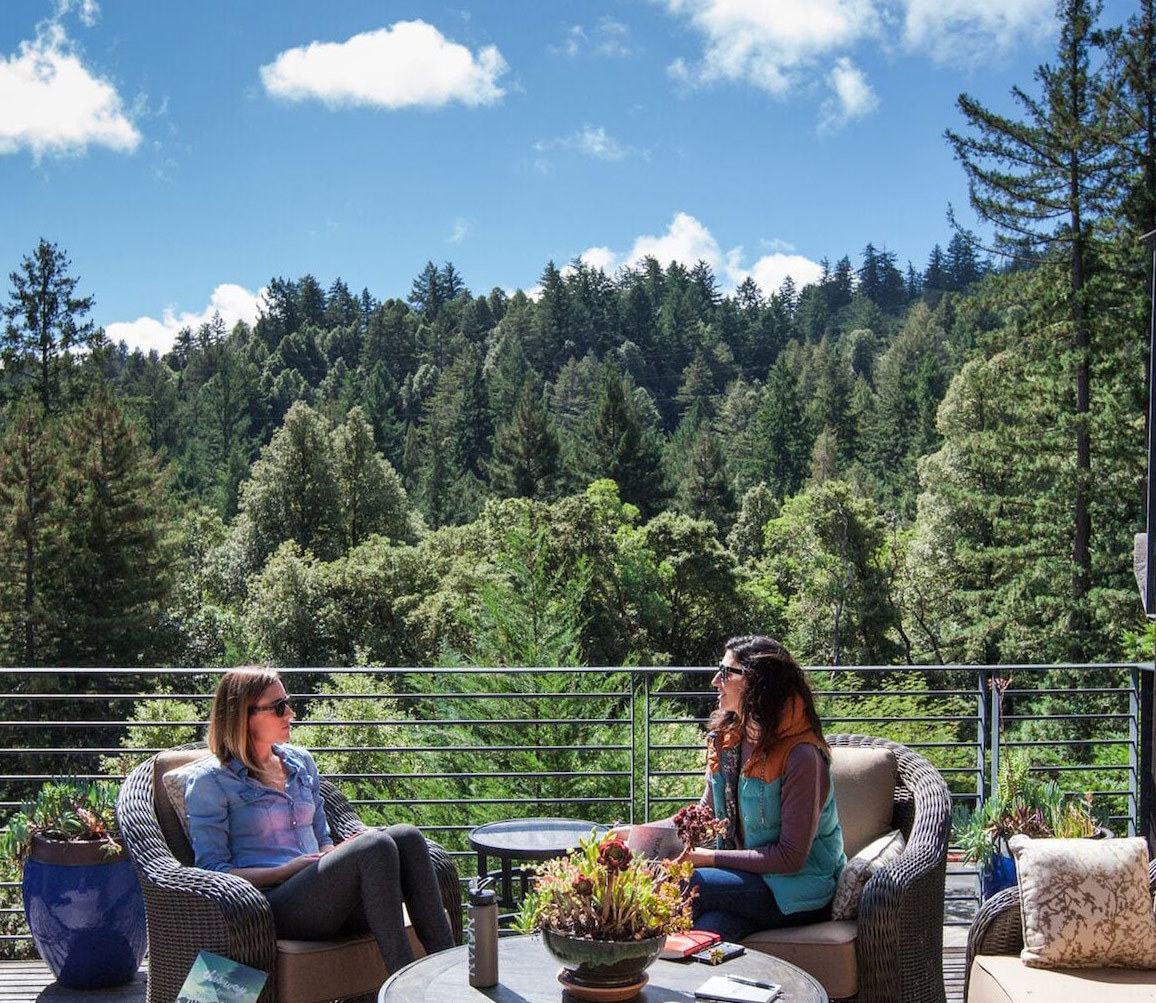 With locations in Woodside, CA, Lenox, MA, Tucson, AZ, and Las Vegas, NV, 
Canyon Ranch
is an integrative wellness center that has retreats focused around the full rebirth of the mind, body, spirit, and soul.

Whether you are having a girls trip, mother-daughter time, or need a personal day getaway, 
Rancho La Puerta
 is a there to help inspire planetary well-being and the pursuit of health for all of its guests.

Slow Down on a Cruise
Enjoy holistic encounters on 
Caribbean voyages
 on the luxury yacht line 
SeaDream Yacht Club
.
 All guest have an ocean view stateroom accompanied by al fresco dinning. Aboard the yacht, enjoy free fitness classes and plant-based menus tailored to any dietary needs.


Until You Can Get Away
Recreate the perfect wellness retreat right in your home. With these small tips shared by experts at hotels and spas around the world, you'll be relaxing in no time.
Make your room into a sanctuary. Filling your space things that put you at ease. Whether it is having plants line the walls or perhaps having your aromatherapy diffuser running in the background, creating a calming space where you spend the most time, is very important.
Start your favorite mediation practice. Classes in yoga and guided mindfulness meditation are appearing everywhere online. Programs led by Six Senses, Mii Amo Spa, and Aman have started having their classes on Facebook and Instagram, free for anyone to join.
Arrange at-home spa treatments. D.I.Y. is now the new craze nowadays. With D.I.Y body scrubs and face masks at-home tutorial videos filling the internet, it is quite easy to give yourself the pampering you deserve with products you probably already have in your cupboard.

Let the Kids Have Fun Too
You have been tasked with home educating your kids – that is no small task. When you have a chance to have some me-time, let the kids travel and learn about the world's landmarks.
Take a break from the screens and a give them a coloring book filled with crossword puzzles and word searches that can be both fun and challenging.

Coming Soon!
Wake up your senses and relax your mind and body in one of the world's premier oceanfront spas—in the Palm Beach luxury wellness resort and residences called 
Amrit.
Set to open its doors in October, Amrit will establish the Five Pillars of Wellness (mindfulness, nutrition, fitness, relaxation and sleep) from the moment you walk through the doors.

Featured Recipes of the Week
Voted the #1 destination spa in the US, 
Mii Amo Wellness Spa Resort
 is focused on physical well-being and providing you with the most nutritious recipes.

Need to Know
With states slowly opening up again, passenger safely is at the forefront of the airlines mind as travel starts to pick up.
Until May 31, airlines have been asked to limit the number of passengers on each aircraft to ensure everyone will maintain ample distance from one another. Airlines like American Airlines will not assign 50% of the main cabin middles seats or seats near flight attendants to create more space. We shall see how this goes.
Always remember to keep in the know about the latest facts on COVID-19:
I hope you enjoy our updates and welcome your thoughts. We are here for you and will keep you updated and posted. We all look forward to the time when we can discover again our wonderful world.
Happy Mother's Day!
We make it personal.
We specialize in you!